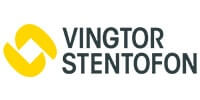 NATIVE IP PUBLIC ADDRESS & GENERAL ALARM SYSTEM
The Exigo system is specially designed to meet the demands of public address and general alarm systems for offshore installation and ships. The system is scalable and offers a set of standard and optional features making it ideal for all kinds of ships and offshore installations.
The system can also utilize innovative addressable IP loudspeakers. The IP loudspeakers are individually addressable, configurable and monitored. Each IP loudspeaker features maximum 10 watt audio effect.
The Exigo system supports the integrated PA and GA solution. This solution is type approved for public address and general alarm. Together with the ACM, the Exigo system is cost efficient where loudspeaker loops are used together with the integrated ACM units to cover areas where PA and GA are required.
The system is delivered in one or more racks with all internal wiring and configuration done according to customer specifications.
FEATURES
Fully IP PA and GA system made for offshore and ship environments
Addressable IP loudspeakers supporting PoE (10 Watts)
Full monitoring of system components, call panels and speaker loops
Power amplifiers 100/70 volt line with Ethernet interface
Supports 250 PA zones
Control inputs and outputs
Analogue audio inputs and outputs
Mains 115/230 Vac and 24/48 Vdc emergency power with automatic switch over
Integration with PBX, typhoon and fire alarm
Supports Integrated PA, GA and intercom solution