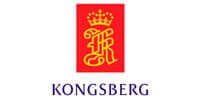 The Maritime Broadband Radio is developed for use in maritime applications where digital high-speed reliable communication and data transfer are crucial for efficient and safe operations.
Connecting vessels
Low latency transfer of data, without the need for additional infrastructure and no prospect of data 'disappearing' en-route.
Operating as a maritime "information highway", the MBR connects crews and their vessels with a high-speed and high capacity digital communication channel with "fast track" priority options. The system can securely carry a diverse array of operational information, from real-time video to system data, and remotely situated teams can work together seamlessly, coordinating systems and activities for optimal performance, safety and operational success.
Extremely robust
The MBR system enables high speed, high capacity and extremely robust data, voice and video transfer between multiple vessels and other assets.
Easy to operate
Unlike satellite, Wi-Fi or mobile network platforms, MBR requires no extra infrastructure or equipment beyond the units on the participating vessels. This makes it a simple to use and maintain solution enhancing efficiency in maritime operations.
Applications
Typical applications include:
Hydrography
Surveillance
Marine operations
Remote control
Autonomous
Inspection
Tandem lifting
Oil spill response
Remote sensing
Rig move
Wide azimuth
Fish farming
Seismic operations
Offshore loading