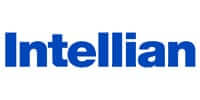 Constant, Seamless Reception
Intellian's best-selling system, the i6 is renowned for its robustness and exceptionally strong signal gain. Great for extended offshore voyaging, the i6 is ideal for ocean cruisers, larger yachts and commercial vessels.
When equipped with Intellian's proprietary WorldView LNB, the i6 can operate in any global coverage area without manual intervention.
WorldView Capable
Intellian is responsible for the most significant advances in TVRO antenna technology in the last decade. For years, a common issue faced by anyone using a conventional antenna has been having to climb the mast to remove the radome and change antenna components when moving from one global region to another.
In 2011, Intellian solved that problem once and for all by introducing the patented WorldView LNB. This ground-breaking device eliminates the need to change antenna components or re-wire the system as a vessel travels across the globe. Make it easy on yourself with the WorldView LNB.
Automatic Satellite Switching
DISH (US) and Bell TV (Canada) users will benefit from using an Intellian MIM (Multi-Satellite Interface Module) . The Intellian MIM is required to facilitate automatic switching between satellites for these services, allowing boaters to enjoy changing channels with automatic satellite switching just like a home system. See the Intellian MIM product guide for further details.
Fully Automated System
Automatic Satellite Search and Identification Function
2-axis high speed tracking system
High Performance Antenna
60 cm (24 in) diameter parabolic antenna for receiving Ku-Band satellite signals
Circular or linear polarization depending on region and LNB selected
Built-in HD module for Ku-band HD TV reception
iQ²: Quick&Quiet℠ Technology
iQ² Technology allows you to tune in quickly, maintain a solid signal lock, and enjoy your favorite TV programming in quiet comfort
The Wide Range Search (WRS) Algorithm delivers the fastest signal acquisition available anywhere
Dynamic Beam Tilting (DBT) technology uses intelligent, real-time beam analysis to ensure superior signal quality while eliminating intrusive background noise experienced with conventional antennas
Antenna Control Unit
Intuitive controls and digital satellite information display on the ACU
Wireless automated updates and diagnostics via Aptus PC and Aptus Mobile
DC Out Port for easy power supply to the Intellian MIM or the Shaw Decoder Module
Multiple Receiver Capability
Multiple receivers and TVs can be connected using a Multi-Switch or the Intellian MIM (Multi-Satellite Interface Module)
Using the MIM a master receiver can be selected to control the target satellite
In North America, when using Dish or Bell TV, a MIM is required, enabling automatic satellite switching from your remote control just like you do at home
Built-in GPS and NMEA 0183 Interface
The i6 includes a built-in GPS inside the Antenna Unit for faster signal acquisition. The ship's GPS can also be connected through the NMEA 0183 port on the rear panel of the ACU
Stylish Radome Profile
70 cm (27.5 inch) antenna radome diameter
Antenna weighs less than 20 kg (44 lbs)
Three Year Global Warranty
Industry leading 3-year parts and workmanship guarantee with a 2-year labor warranty for all antenna systems, ensuring peace of mind with your hardware investment
The new warranty policy(3 year parts and 2 year labor) is only valid for products purchased after 1st, January 2017