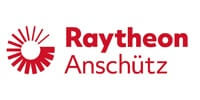 An Electronic Chart Display and Information System (ECDIS) displays the information from Electronic Navigational Charts (ENC) and integrates multiple sensor information into a common display for maximum level of awareness.
The ECDIS NX Compact is a pre-configured system of a 24″ multi-touch panel-pc and the ECDIS NX software. It offers "plug and play" installation and supports customers with unsurpassed user-friendliness and easy handling at a competitive price. Optimized for retrofits, the ECDIS NX Compact is equipped with interfaces for Ethernet and IEC 61161-1 (NMEA).
Intuitive to operate thanks to a modern, clear structured UI.
Multi-touch and intuitive interaction patterns like point-to-chart, drag and drop or retractable panels
Quick access bar and wizard guided workflows for standard use cases
Embedded online user manual and free online type-specific ECDIS training
Ready for future: modular features and compliance with standards.
Future-proof hardware and operating system
Ongoing software compliance (e.g. new ECDIS test standards, such as S-100)
Growing scope of modular features, easy to update
Global service network in case you need help
Reliability right from the beginning, and reduced cost and efforts.
"Plug & play": total installation time is about one hour
Software installation and update is done via USB, supported through Wizard
Four standard configurations prepared and selectable during installation
Hardware installation and cabling follows standard procedures