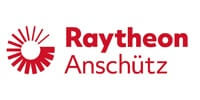 Being well-established as manufacturer of ECDIS, Raytheon Anschütz has gained experience in thousands of ECDIS installations. Especially for the needs of an ECDIS retrofit, we have developed ECDIS 24 as a basic solution which combines advanced functionality with a cost-efficient hardware.
ECDIS 24 is based on well-proven, matured and intuitive-to-operate software. In addition to basic features, which are required as a minimum, ECDIS 24 offers advanced functionality regarding route and voyage planning that not only improve safety and ship's efficiency but also reduce workload for the operator.
Of course, Raytheon Anschütz offers customers manufacturer-specific ECDIS training for their navigators at attractive conditions. As a standard at Raytheon Anschütz, customers can rely on qualified installation worldwide and 365|24|7 technical support through the full lifecycle.
Features
TFT display with LED illumination, IP66 glass surface and touch on/off switch at the front
Low noise fan for silent bridge operation
Long life solid state disk (SSD) memory (no moving hard disk)
115 & 230 V AC and 24V DC input (max. 125W max. backlight) 50W typ. (This makes it possible to use AC power as primary power and a 24V battery buffered secondary power supply eliminating the need for expensive UPS systems)
Separate interface box with a total of 8 in- & outputs according to IEC61162-1/-2/-4, example to gyro, echo sounder, GPS, AIS, and ARPA target integration
If a double ECDIS is required, data exchange is easy possible via an integrated LAN interface