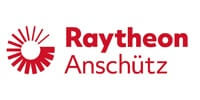 Latest Navigation Technology for efficient collision avoidance. With its Synapsis Radars Raytheon Anschütz presents one of the most sensitive radars even under rough weather conditions. Brilliant performance goes hand in hand with ease of use and installation.
The intelligent functionality of Synapsis Radars exceeds the basic IMO standards and provides effective support concerning collision avoidance. The Synapsis Chart Radar additionally increases the efficiency during watch keeping by displaying charts parallel to the radar image. A large PPI and a clear structured display of all control functions and status indications allow the user to concentrate on navigational tasks. An intuitive and direct operation of all important controls is achieved thanks to less submenus.
Synapsis Radars comply with latest IMO regulations and requirements such as IMO Res. A.823(19), MSC 64 (67) Annex 4 and A.820 (19)-High Speed Craft Code. The Raytheon Anschütz worldwide sales and service network ensures quick and competent service support wherever needed. Complying to MSC.192(79) from July, 1st 2008 onwards.
System's Benefits
Extremely sensitive radar, also detects tiny targets such as small buoys or wooden stakes
Clear structured user interface, provides all important information at a glance
PC-technology based processor, compact design and easy to service
Software-updating quick and simple by USB-stick
High resolution TFT colour display, combining brilliant display quality and compact design with a long life time, up to 26″
Proven use also for surveillance and offshore systems together with 12 ft. and 18 ft. X-Band antennas Synapsis Radar