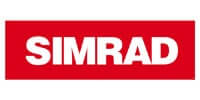 State of the Art X' Band radar
Simrad introduces a new series of improved X-band radars which provide mariners with even better detection capability. The new configuration is characterized by reduced weight, small dimensions and compact electronics thereby offering the proper solution for installation even on small High Speed Crafts. X-band antenna group including 6 or 9 foot antenna and pedestal with 12 or 25 kW transceiver up-mast and down-mast.
In Greek mythology, Argus Panoptes, or Argos, guardian of the heifer-nymph Io and son of Arestor, was a primordial giant whose epithet "Panoptes", "all-seeing", led to his being described with multiple, often one hundred, eyes."
The Simrad ARGUS radars fully complies and exceeds IMO regulations. Thanks to the modular design, they can be either assembled to form a stand-alone display cabinet or be flush mounted into a mechanical bridge console. The standard configuration always includes full ARPA, AIS and an electronic built-in Interswitch for dual radar installations.
Features
User-Friendly Control Panel
Building an Anti-Piracy System
Oil Spill Detection
Detection and tracking of Oil Slicks
Snow and Ice Detection
Tighten the Blind Zone