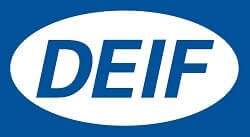 Robust construction and high measuring accuracy make this sensor series the right choice for applications where precise and reliable wind data is essential to safe operation.
The WSS 700 series is also highly recommended for use in dynamic positioning systemsand other critical applications. The WSS 700 series has all relevant major class approvals.
Well-suited for dynamic positioning systems
All stainless steel construction
High power ultrasonic transducers in an equalsided triangle constellation
No moving parts; no wear
Wind speed up to 65 m/s (120 Knot)
Speed accuracy better than 3 % (min. +/-0.2 m/s)
Direction accuracy better than +/- 2°
NMEA protocol
IP66 and IP67 full waterproof
Automatic power and gain control – automatic
signal strength increase in case of rain or snow
Upgrade
If you currently use DEIF's WSS or 879.3c dynamic wind sensor and would like to upgrade to the WSS 700 series, ask us about our sensor upgrade kit.
This kit contains the static WSS sensor, a WSI interface box and manual to facilitate smooth  conversion. The upgrade kit enables you to re-use the cable running from sensor to display unit.
Variants
WSS 700
WSS 750