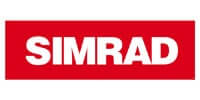 The WI80 is a 6.8″ large format multi-mode wind display for the professional user. It provides real time information on wind speed and direction for maximum clarity. The WI80 ensures that critical wind data can be monitored in the most intuitive fashion via simultaneous display in two complementary formats. As part of the IS80 instrument range, it sets the very highest standards in reliability and accuracy, and is ideal for long periods of continuous use in all conditions.
Tough, dependable marine instrument designed to supply critical information to professional users in a clear easy to read format
Analogue wind direction – true, apparent or geographical
Digital wind speed – knots, m/s, km/s, mph or Beaufort
Bar graph gust indicator
Alarms for wind speed and direction
NMEA0183, NMEA2000 and SimNet compatibility
Large format 6.8″ display
IP66 rated.