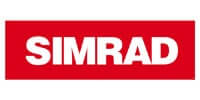 The WS80 ultrasonic wind sensor provides accurate and reliable measures of wind speed and direction. An obvious choice for high performance and reliability.
Accurate measures of wind speed and direction.
IP66 housing.
Intelligent heating prevents icing up.
Working temperature down to -52°C
Well-proven and robust technology.
This highly innovative ultrasonic measuring principle with no moving parts gives accurate and reliable performance without any wear-out problems and without requiring regular service.
The WS80 has a built-in heating element to prevent snow and ice from building up, and is well suited for all types of vessels/applications, ranging from fishing to dynamic positioning systems.
An obvious choice if you want high performance and reliability – not low-cost/high-maintenance!
When combining the robust WS80 static wind sensor with the WI80 wind instrument, you get the best wind measuring system for maritime use available on the market today.
Several displays can be placed on different locations onboard the ship, all working from the same WSS sensor and connected by the SimNet CAN network.