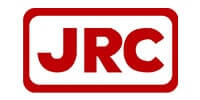 In recent years, JRC has proven to be one of the most reliable VDR system manufacturers in the market. Providing both fixed and float-free capsules that are industry tested without compromising on our outstanding quality. The latest advancements in technology and a highly stable platform are aimed to assist the mariner with a safer nautical future and the shipowner with a low cost of ownership during the period installed on the vessel.
JCY-1900 is the perfect VDR for refitting your old costly system. The JCY-1900 is JRC's 4th generation VDR and is a proven, stable and sustainable solution. It has the lowest lifecycle cost and is easy to install by the JRC global dealer network. Using the VDR as the ship's server and sending the data through highly stable satellite communications, the onshore fleet management can monitor its data.
System setup on the new operation panel unit displays the current software version and the performance test results. It even allows you to see the actual operating lifetime of the parts that need regular replacements. For example, knowing the battery's remaining life in the capsule or the fan's functional status enables in-service replacement on time without causing downtime or interfering with the vessels' already busy and expensive schedule. The USB port on the front of the display allows the copying of data from the VDR.