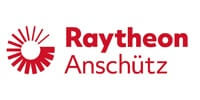 PilotStar NX is the new autopilot from Raytheon Anschütz.
Based on the experience of 6.000-installed PilotStar D's – the well-known predecessor – PilotStar NX offers superior steering performance, which is now combined with an extended range of functionality and an intuitive operation via the seven-inch touch TFT display. PilotStar NX is approved as heading control system for standard and for high-speed crafts.
PilotStar NX includes latest technical developments such as Ethernet communication and bridge alert management.
This makes PilotStar NX easy to integrate into various system environments and a safe investment for today and the future.
Features
Intuitive operation thanks to 7" touch TFT display and large rotary knob for heading changes
Graphical user support with heading & rudder plot and track data for perfect adjustment of the autopilot parameters
Trim mode and fix turn for workboat applications
Manual control of steering gear
Connection of NautoSteer AS tiller(s) for the design of compact steering gear control systems
Ease of use service features for simple and safe commissioning
Compliant to latest performance and test standards for bridge alert management and standardized Ethernet communication (IEC 61162-450)