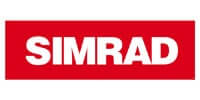 IS80 Rudder Angle Indicator A large format analogue display showing the angle of the rudder relative to the centre line in degrees both to port and starboard displayed in clear white numbers on a black background.  The entire IS80 large format range is specifically designed to meet the demands of the professional and coastal commercial user by offering tough easy-to-read instruments that give consistent performance day after day.
Tough, dependable marine instrument designed to supply critical information to professional users in a clear easy to read format
45 or 90 degree scale options available
Tough, shock-proof 6.8″ casing
Multiple lighting levels with zone lighting
Analog (V) interface and SimNet compatible
IP66 rated.