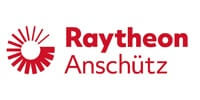 The Nav Data Repeater is a multi-functional display and converter unit.
Data for heading, set heading, speed and rate-of-turn is displayed. On the display a selection of the required data can easily be done with the arrow key. Heading changes are indicated by a bar graph.
The ship´s rate-of-turn is displayed in real-time – a helpful indication.
As a converter the Nav Data Repeater is often required, when new equipment as AIS, VDR or also new autopilots is installed in existing system environments. Synchro and step signals from old gyro compasses are converted into serial NMEA telegrams. Synchronisation is also done directly at the Nav Data Repeater. Speed log data with 200 pulses/nm including the status input for forward and reverse speed can also be converted into NMEA telegrams. The type of telegram for bottom or water track is configurable. In addition, NMEA telegrams from older GPS receivers are converted into current NMEA telegrams.