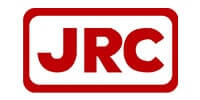 The JLR-21 GPS compass continues the success of its predecessor, reaching a new level of performance and stability with many new features and enhancements. This system is also known as a 3D Dynamic Sensor™, which besides giving heading information, is designed to provide highly accurate information of the ships movement in all axis.
Heave compensation
The JLR-21 has heave functionality built-in as standard. In rough ocean conditions (with high waves), the GPS compass can correct up and down (attitude), movement. This is especially useful for fish finders and sonars on fishing vessels where high waves are compensated for with up to 20 cm accuracy, providing better potential for a profitable catch.
High speed update
The JLR-21 supports Speed Over Ground (SOG) and Course Over Ground (COG). The position, SOG and COG are updated every 200 milliseconds (which is 5 times faster than previous model JLR-20), delivering high accuracy.
High speed tracking
The GPS compass has its origins as a direction sensing system, but the JLR-21 goes far beyond that. The JLR-21 provides heading accuracy of 0.5°. Our other model (JLR-31) has an impressive 0.25° heading accuracy. Heave accuracy is 20 cm or better and roll and pitch for both models is 0.5°. The tracking Rate of Turn (ROT) is 45° per second.
5.7-inch high visibility display
Roll, pitch, rate of turn and heave integrated
High speed tracking response (ROT 45°/sec)
Wide range of new display modes available
Dynamic heading accuracy 0.5° rms