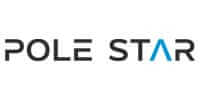 Pole Star's answer to EU MRV and IMO DCS environmental regulations, helping you to be prepared and compliant.
Pole Star's Environmental Vessel Efficiency (EVE) application automates and enhances your existing reporting procedures, creating a shore-based database to monitor performance, reduce fuel costs, and facilitate environmental compliance.
Pole Star's Environmental Vessel Efficiency (EVE) module is built on the powerful Pole Star enterprise framework, ensuring unmatched accuracy, security and simplicity of use. Our modular architecture ensures seamless integration with your other Pole Star services, with future releases further expanding and enhancing the use of your data.
A free-to-download onboard application uses sophisticated algorithms to measure and report fuel consumption data, synchronising with your Pole Star Platform to monitor vessel performance with no requirement for the installation of expensive or complex equipment.
Environmental responsibility is a priority for the IMO, and the shipping industry is actively engaged in trying to reduce its carbon footprint. Pole Star are proud to serve our customers with a solution that helps them comply with environmental regulations such as MRV and IMO DCS, and – just as importantly – the data-driven analysis needed to reduce fuel consumption and improve profit margins.