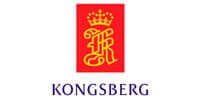 K-SIM® series of Simulation Training products offers a complete and advanced end-to-end maritime training solution which maximizes performance through a sophisticated visual environment that entails maximum realism exercises, enhanced user interface and real-life scenarios.
The K-SIM advanced simulation systems fully comply with STCW, DNV (DNVGL-ST-0033) and NI requirements, being approved with DNV GL, and they can be used for mandatory maritime training to advanced integrated crew training or for students' education; K-SIM efficiently assists crew or students to build vital skills that promote safety, cost-efficiency and sustainability in operations at sea.
K-SIM® Navigation | Next generation ship's bridge simulator
K-SIM® Navigation implements advanced hydrodynamic vessel modeling for achieving vessel motion accuracy and integration of sophisticated physics engine thus ensuring the supreme realism needed for making competence training in best practices and for advanced operations. The training module offers team training possibilities and is designed on a flexible, scalable and customized structure (from a PC-based desktop to a fully equipped forward bridge) so as to meet specific training goals and budget allowance.
The training options cover the whole maritime operations spectrum, including but not limited to Navigation, RADAR/ARPA, ECDIS, communication, Bridge watch keeping, Ship handling & maneuvering, towing & tugging, pilotage, patrol & surveillance, BRM, Crisis Management, SAR, VTS, etc.