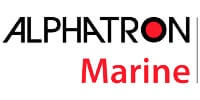 Automatic telephone & talkback system
The purpose of the AlphaConnect maritime communication system is to give the seafarers easy and reliable onboard communication between all essential places onboard a ship, as well as allowing the possibility of making telephone calls to and from the ship. The system is DNV approved and complies with the IEC60945 standard for maritime electronic communication equipment, which will ensure years of problem free operation.
Telephone system
Calling between locations onboard
Features typical functions (transfer, priority call) v Calls via satellite communication/GSM
Public address (option)
Integrated via unique power amplifier concept
Audio signals distributed through wired network v Conference calls and music distribution
Talk back
Hailing to deck positions
Handsfree operation on deck
Push-to-talk operated from wheelhouse
Strong communication
Provides for onboard conversations between bridge, engine control room, various cabins and offices, workshops, on deck and so on. No matter whether it is dry, wet, noisy or dirty, all locations can be covered by a standard analog telephone or by one of our communication stations with handset, headset or loudhailer.
Calls from the ship to shore can be conducted from all places on board for example, meaning that crew can have their own privacy when calling home. Calls from shore to ship can be distributed to any location onboard, typically to bridge, captain's cabin or ship's office, but with our system you do not have to be on the bridge to answer your (satellite) call.