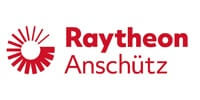 Enhanced Functionalities for Safe and Comfortable Navigation.
The Raytheon Anschütz Synapsis ECDIS is a high performance Electronic Chart Display and Information System. It provides all needed information and offers helpful functions for the planning and the monitoring of routes which account for the safety at sea and also disburden the ship's command in its long ranged business.
Synapsis ECDIS is based on clear display design, easy-to-operate menu structures and comfortable server functionalities.
The comprehensible and intuitive handling is supported by the use of the well-known menu structure of windows applications. Five different ranges of colour make the ECDIS easy to use with respect to all prevalent lighting conditions.
Synapsis ECDIS provides intelligent functions which outrun the basic IMO requirements. The ECDIS offers, in interaction with other bridge navigation systems, effective support for the ship's safe and comfortable navigation.
In addition to IHO/IMO compliant vector Electronic Navigation Charts (ENC), Synapsis ECDIS also displays raster charts (ARCS). Synapsis ECDIS complies with latest requirements such as IEC/EN 61174 (Performance Standards
for ECDIS), IEC/EN 61162-1, IEC/EN 60945, MED 96/998/EC (Wheelmark) and other relevant standards of IMO, IHO and IEC.
The Raytheon Anschütz worldwide sales and service network ensures qualified product and service support wherever needed at any time.