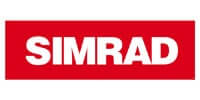 Fully IMO approved for standard and High-Speed Craft (GC85) and can be configured in a dual gyrocompass system. The highest possible accuracy and stability is provided from new technology, by sophisticated and fully sealed sensitive element.
The Simrad GC series includes gyrocompasses and control units to suit any vessel type and application; from IMO-approved GC80 and GC85 solutions for merchant cargo ships, passenger vessels, and dynamic positioning Offshore Service Vessels, to the compact RGC50 for smaller non-SOLAS workboats, ferries and commercial fishing vessels.
GC80 & GC85
IMO type-approved for use aboard standard and High-Speed Craft respectively, Simrad GC80 and GC85 gyrocompasses are available with Compact, Dual or Expanded control units for installation as part of a single- or multi-gyro system. These control units offer a range of stepper and NMEA 0183 heading outputs for direct connection to heading repeaters, ECDIS, radar, autopilot, and other navigation systems. Easily incorporated into new vessels or retrofits, the GC80 and GC85 suit a variety of applications from navigation for merchant vessels to dynamic positioning for OSVs.
These gyrocompasses were designed to meet the requirements of demanding offshore applications and combine sophisticated technology with low-RPM rotation to eliminate the need for regular annual service or oil changes. In the event that service is required, the fully-sealed sensitive elements are field-swappable to allow for onboard service – minimizing or eliminating vessel downtime
The Simrad GC80 gyrocompass is the ideal solution for the advanced DP system needed in the offshore industry. Shipowners, as well as DP system providers all over the world, have learned that the Simrad GC series gyrocompass offers the most flexible gyro compass solution on the market. A combination of a Dual- and an Expanded system, consisting of all together three gyro compasses will offer a DP vessel all the heading and control information needed for effective operations under the harshest conditions. The simple and quick installation and set-up process, as well as the fact that no annual service is required, makes a Simrad gyro system the best solution for any 24/7 operator. The worldwide service and warranty network ensures extra support whenever needed.
System Flexibility
The most flexible Gyrocompass on the market, for installation, configuration and cost. A wide range of control units provides complete flexibility of system configuration for new installation and easy retrofit into existing repeater systems. The standard range of interfaces can easily be expanded to provide signals for all vessel applications. The distribution of power and heading signals from the control units enables practical installation and easy retrofit.
| | |
| --- | --- |
| Product Width | 340 mm 13.4 in |
| Product Depth | 340 mm 13.4 in |
| Product Height | 438 mm 17.2 in |
| Product Weight | 23 kg 50.71 lbs |
| Dynamic error (x secant latitude) | Less than -0.4 deg ± |
| Follow Up Rate | > 75 deg/sec |
| Pitch/Roll Angle | +/- 45 deg |
| Setting Time | < 3h |
| Settle point error (x secant latitude) | Less than -0.1deg ± |
| Static error (x secant latitude) | Less than -0.1 deg ± |
| Type Approval | Wheelmark IMO:A424 (XI), A694 (17). IEC: 60945, 61162. ISO: 8728 (1997) |