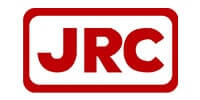 The 4.5-inch intelligent Multi Info Display (MID) features an aesthetic and harmonized design which is a new addition to JRC's comprehensive product line.
Data and dimmer share
This cost-effective concept allows full NMEA0183 data sharing for up to 10 displays. The same applies for dimmer share. By changing the intensity on one of the units, it automatically shares the new settings to the other displays.
Power distribution
Also, one of the new features is DC power distribution.
When powering one of the displays, this daisy chain concept distributes power to two additional units, which allow for an easy, flexible and economical installation approach.
A greener product
JRC recognizes its responsibility as a global corporation and is continually striving to reduce environmental impact.
The NWZ-4610 is designed to suit our eco symbol marking.
4.5-inch high brightness display
Dual color LED backlight
Power distribution up to 3 displays
Data and dimmer share up to 10 displays
3 in/outputs (NMEA0183)